Whitby Traction Engine Rally
The family-friendly Whitby Traction Engine Rally is an annual event with vintage tractors and much more, set with the backdrop of Whitby Abbey.
Held just a 15-minute walk from the popular town centre and harbour, the Whitby Traction Engine Rally takes place next to the iconic Whitby Abbey ruins.
For the 2023 rally 'The Rockets' motorbike display team will be peforming in the main arena. The Rockets are are group of talanted riders with incredible stunts and exciting routines - a must see for the whole family on a visit to the rally.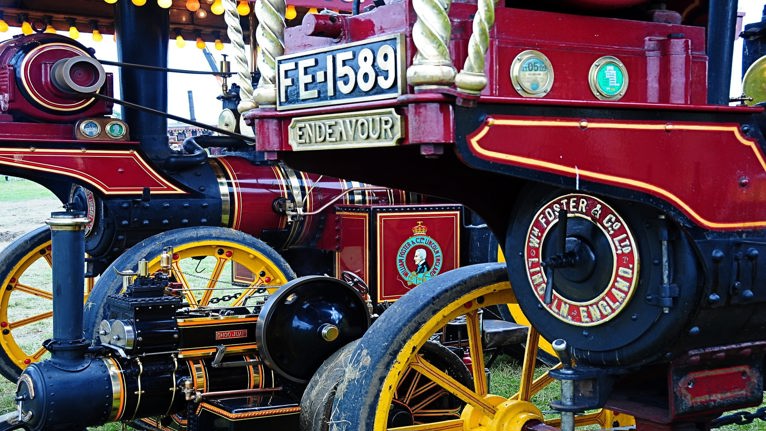 The steam fair attractions will include classic cars and motorbikes, vintage tractors, steam engines (minature versions too) and tractor pulling. There is expected to be plently of trade stalls, craft fairs, food stands, licened bar and even an old-time funfair for the kids to enjoy.
You can also catch the Scarborough Fair Collection at the event this year, with a stage show featuring dancers, musicians and singers among much more. Visit on Saturday night and you will catch a spectacular firework display over Whitby as part of the rally too - easily a highlight of the weekend!
Visit the Whitby Traction Engine Rally's website for more information on entry, directions and times.