Illuminated Abbey
Visit Whitby Abbey over the October half term week to see the ruins lit up in dramatic illuminations for the Halloween holidays.
Every year over the Halloween half term the impressive ruins of Whitby Abbey are flooded with colourful lights, giving the gothic setting a beautiful yet haunting feel.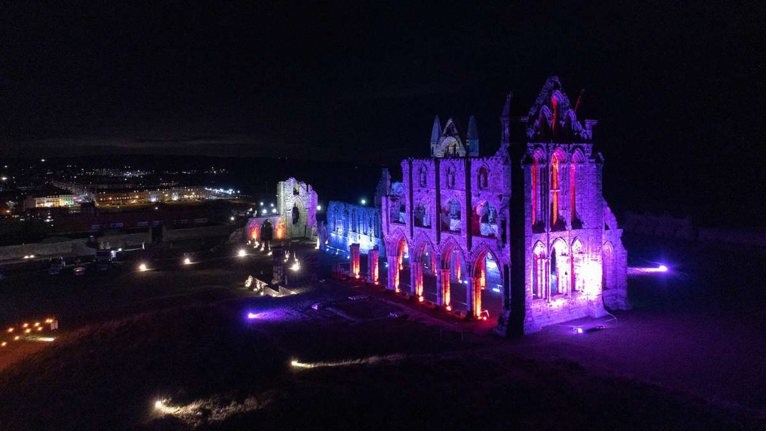 The Abbey will be hosting a range of Halloween activities for the little ones too, with fun trails and spooky stories to take part in. Kids will be given an activity book to complete as part of a Hallloween Quest that will have them uncovering clues and discovering magical potions ingridients.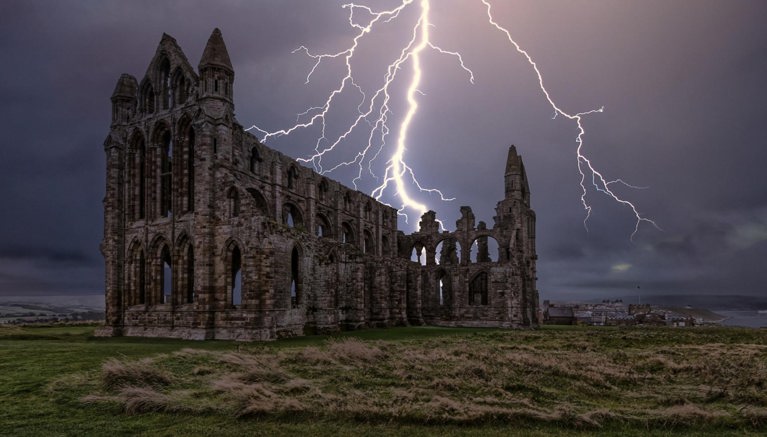 Don't miss seeing the inspiriation for Dracula in a new light during your half-term visit.