Focus on Bridlington
The coastal town of Bridlington is not to be forgotten when staying on the Yorkshire Coast. With its seaside funfair, long sandy beaches and historic old town, it has something for everyone.
Bridlington has an impressive amount of attractions on offer and with so many new and upcoming developments, it is growing in popularity with visitors every year. During the summer you can expect to find the sandy beaches and breezy promenades filled with locals and visitors alike.
As an old fishing town, Bridlington is home to a historic harbour and a classic old town just a stone's throw from its busy centre. You can find a handful of museums in the old town where you can see and learn about the area's heritage.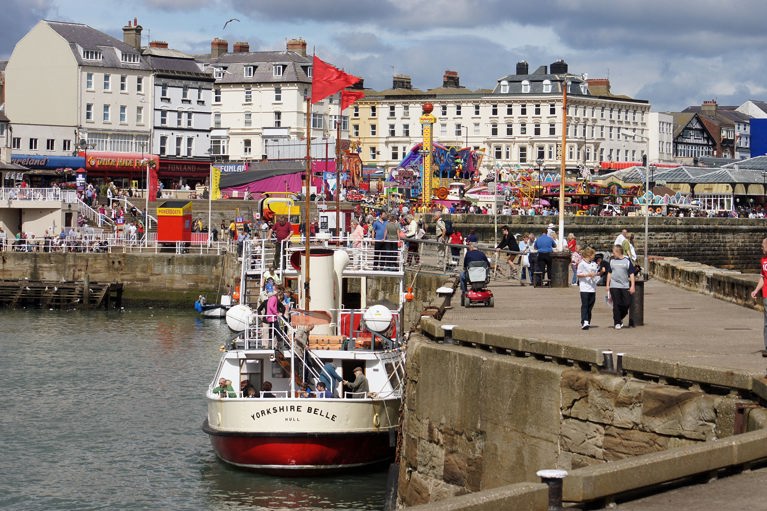 Back in the centre you wil find a shopper's paradise with streets of retail outlets and local shops, as well as a covered shopping centre located perfectly for the bus station and just minutes from the train station. You can catch a train or a bus here from almost anywhere including direct from Crows Nest Caravan Park and Lebberson Caravan Park's local stops.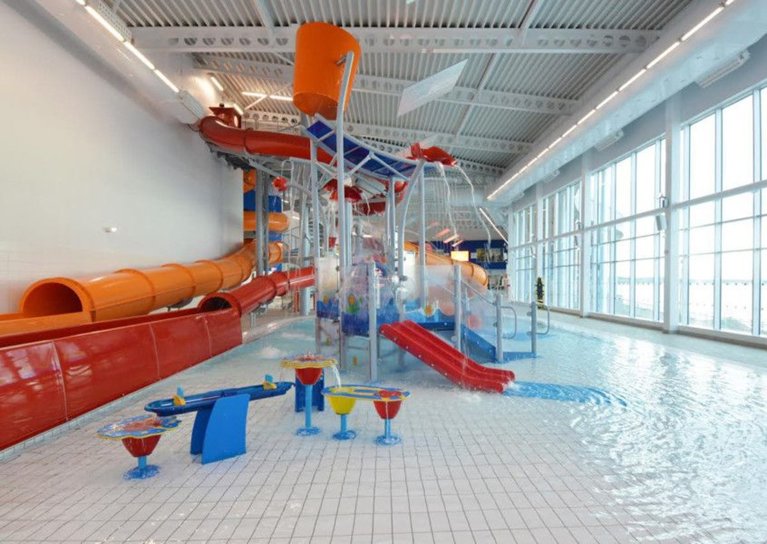 One of the newest additions to Bridlington is its state-of-the-art swimming pool East Riding Leisure. The beach front centre holds three swimming pools with big slides that could rival Scarborough's Alpamare, as wel as a rock climbing wall and food outlets. The centre is perfect for a rainy day.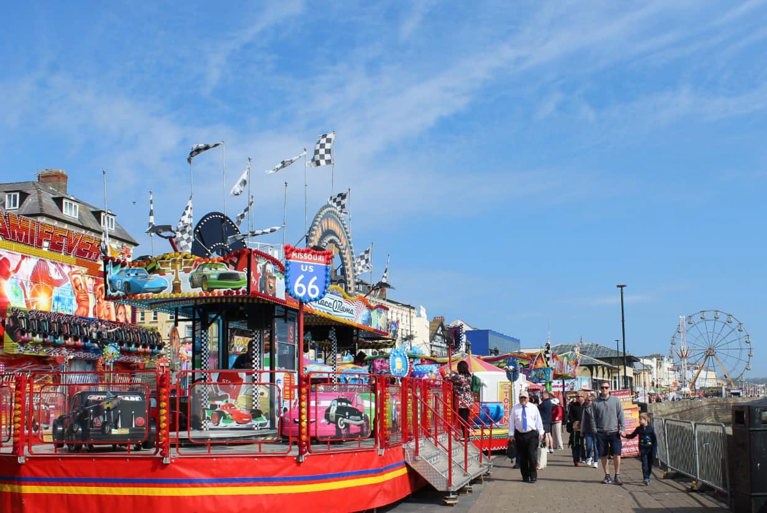 Outside you will find a promenade lined with funfair attractions from classic dodgems and a ferris wheel to a huge log flume and many more. Kids and parents alike will enjoy hours of fun along the seafront here. There's no shortage of food and indoor entertainment here either, with a handful of local cafes and restaurants and an indoor cinema and bowling alley at the Bridlington Forum.
The town's colourful land train will get you between beach, town and promenade with ease and is a very fun way to travel!